TAMLO interview with Hotel Chinzanso Tokyo: Their content marketing strategy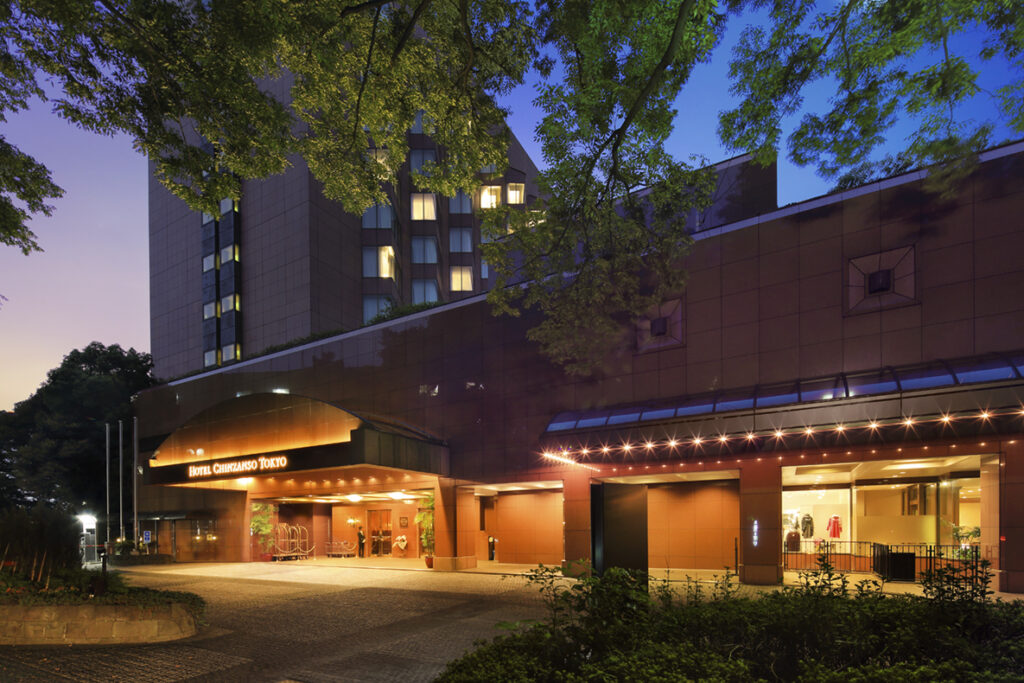 Hotel Chinzanso Tokyo is a luxury hotel known for its serene and calming atmosphere in the heart of Tokyo. It has an expansive, forest-like garden with abundant nature that changes with the seasons, and was the first restaurant to offer authentic afternoon tea. Given that many of its guests come from abroad, Hotel Chinzanso Tokyo works with TAMLO to improve their inbound tourism content marketing strategy.
We interviewed the marketing team at Hotel Chinzanso Tokyo about the background of their relationship with TAMLO, the results they have achieved, and their outlook for the future.
Interviewees:
Ayumi Sanada, Senior Director of Marketing
Miki Takemura, Assistant Director of Product Development
Kyoko Shimamura, Senior Manager of Product Development
Miwa Nishiyama, Assistant Director of Sales Planning
Services used:
English SEO
Advertising operations
English press release writing
Japanese SEO article writing
Learning new things with the content marketing workshop
How did you become interested in working with TAMLO?
'We first got to know TAMLO through a digital marketing seminar for international visitors that TAMLO co-hosted in November 2019', says Sanada. 'We had just renewed our website and were thinking that we needed to improve the SEO of our English content.'
She continues, 'In terms of international PR, we were already doing some things like issuing press releases with our partners in New York and collaborating with influencers. However, we felt as if we were not doing enough and were searching for a better way to generate activity. After speaking with TAMLO, I learned that they are SEO experts, including English SEO. This piqued my interest.'
What was the deciding factor in hiring TAMLO?
'We were looking for a company that was well versed in overseas affairs, so it was great that they had an office in London as well as in Tokyo,' explains Sanda. 'Also, we had very in-depth discussions from the beginning. In doing so, I felt that TAMLO was really trying to understand our business. Their attitude impressed me.'
Whenever possible, TAMLO conducts a workshop with new clients to build a content marketing strategy together. How was your experience?
'I think the workshop took three hours because each department head participated in it,' recalls Sanada. 'I thought I knew all of the team dynamics and challenges, but the workshop brought potential issues to light. I also got to hear positive stories about the hotel.
'When we collect employee opinions through surveys, we tend to get similar responses, perhaps because they are written. The workshop gave us the opportunity to hear new opinions. I think it was a valuable opportunity to learn what our employees think.'
An increase in page views & conversions through high-quality, data-driven content
What are some of the results you have seen with the new English content marketing strategy?
'We had already been publishing basic information on our English website. But by adjusting the content to make it more readable and SEO-ified, we feel that we have further improved our communications', says Shimamura. 'TAMLO writes content with a clear understanding of our messaging, so we feel confident that we are leaving it in good hands.'
Shimamura continues, 'There are natural limits to the information we have access to. Especially in the past few years, COVID-19 has made it difficult to travel to and from overseas. Although we had rough targets, we often struggled to decide how to best create and promote new products. In such a situation, given their knowledge of the overseas situation, we utilised TAMLO's advice in the creation and promotion of products.'
'When the borders closed, TAMLO understood our situation and were very flexible', adds Sanada. 'TAMLO also suggested a new approach for English speakers in both Japan and overseas. They worked with their team in London to come up with copy that would resonate with an English-speaking audience. It's great that they have their eyes on both the international and domestic markets, and that they are able to create strategies based on data.'
When managing ads and writing press releases, it is important to consider the circumstances of the travel industry. How do you think TAMLO has helped with this?
'TAMLO has been helping us with our PR since the beginning of 2022. They have always been very flexible', says Shimamura. 'Regarding international PR, we often encounter unexpected circumstances. However, TAMLO has a wealth of knowledge about influencer marketing, so it is easy to consult with them on various matters.'
Sanada adds, 'It's great to have TAMLO as a one-stop shop for SEO content and press releases. They are able to research and suggest appropriate keywords based on the topic we give them, when we want to publish. This allows for more relevant content.'
TAMLO has also been helping to create Japanese SEO articles from the autumn of 2021. How is that going?
'First and foremost, I am very grateful that I almost never have to proofread their writing', says Nishiyama. 'It's easy to understand, the content is accurate, and very helpful. Even when I ask for a proposal based on a vague theme for which the direction has not yet been finalised, TAMLO comes up with a concrete proposal. I very much appreciate this.'
Are there any specific results you have noticed?
'The first Japanese article we published was in the autumn of 2021. The number of views has been increasing rapidly since the beginning of 2022', says Nishiyama. 'We publish articles in the hopes that it will lead people to explore the Hotel Chinzanso Tokyo website. We are gradually getting there, which is very gratifying.
'In addition, views of our Japanese-language articles have led to room, restaurant, and event reservations. Even if users initially get onto the site from a different source, the articles help boost our bookings, which is also reflected in the data.'
Working together to increase brand awareness
What are your future plans for working with TAMLO?
"I often discover new things about Hotel Chinzanso Tokyo through my involvement in the Japanese articles. I feel we still have so much potential,' says Nishiyama. 'I would like to continue to communicate the charms of this hotel to our employees and customers. I hope that this will lead to more visits to the hotel.'
For Shimamura, she has her eyes set on tourism rebounding. 'COVID-19 impacted inbound tourism, but as the situation improves, I think we will see an increase in inquiries. TAMLO is always flexible and willing to help in any way they can. We would be happy to continue to work with them.'
The Tokyo Sea of Clouds is the focus for Takemura. 'Our hotel offers the beautiful "Tokyo Sea of Clouds", set in our vast garden. Our overseas visitors seem to really enjoy it, and we are very much looking forward to getting more feedback as inbound tourism recovers.
In addition to the Tokyo Sea of Clouds, we are working on new ways to draw in visitors. We would be grateful if TAMLO could continue to help us to attract more guests.'
'In the future, I would be happy if TAMLO could continue to support us and come up with new ideas based on their unique knowledge', adds Sanada. 'We would like to increase awareness of our Tokyo Sea of Clouds experience to the point that people associate "travel to Japan" with the "Tokyo Sea of Clouds". We hope that TAMLO will continue to work with us to develop strategies that resonate with many.'