The Making of An Instagram Video Ad: What To Know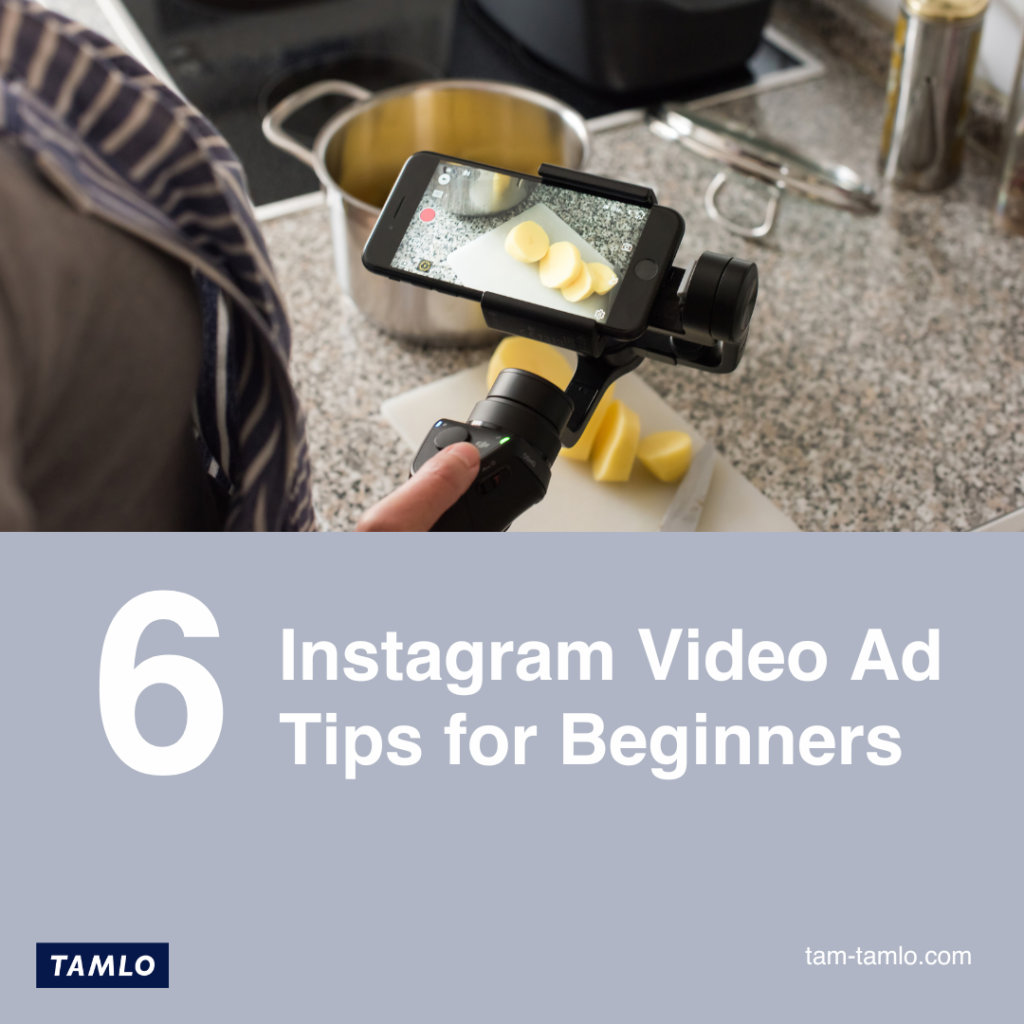 The TAMLO UK team was recently asked to shoot an Instagram video ad for one of our clients, HIS Japan Premium. The team was running Instagram ads for them already, but wanted to improve its gender distribution. The ad creative that was running was a static image with monochromatic tones. The results (cost per ad recall lift) were heavily skewing toward a male audience, so we wanted to balance out the gender distribution. We decided to try something a bit more dynamic and colourful to widen the ad's appeal. 
We put together a plan to shoot a video ad of a matcha latte recipe, showcasing all of the tea-related products available for purchase at HIS Japan Premium. During the shoot, we had a few hiccups and triumphs. Below are the lessons learned from our Instagram ads video shoot.
6 tips for shooting Instagram video ads
1. Be flexible in your vision
Originally, we wanted the ad to have a soothing, ASMR-like feel to it. However, the place where we shot the video produced a loud humming sound due to the surrounding refrigerators. Thus, we couldn't execute on our vision of isolating the latte-making sounds, and instead inserted background music. It turned out to be perfectly fine, but it's important to realise that things may go differently on the day of the shoot, and to be able to adjust accordingly. Having a backup plan can help tremendously.
2. Shoot, reshoot, and reshoot more
During the shoot, we realised that there were certain shots that were especially important in order to create the most impactful advertisement. For example, we wanted to perfect the shot of pouring the milk into the glass, which created a nice swirl as the creamy milk hit the green matcha. We shot this one scene three or four times, in order to ensure that we got a variety of shots. We shot some up close, some further away, some with more milk, some with less milk. This turned out to be a great decision as we were able to get that 'winning shot' from different angles and incorporate that into the video.
3. It is not a one-man effort
At first, we thought just one or two people would be enough to shoot the ad, but it became clear that we needed more people on deck to help us. We needed one person to film (videographer), another to help direct the videographer and make sure everything in the shot was in place (director), and another to help with getting more props and ingredients, washing dishes, etc (assistant).
4. Define each person's roles
This goes hand-in-hand with the above. The roles should be decided in the pre-production process. Decide who is bringing what prop, who will be videographing, directing, and assisting. This will further ensure a smooth video shoot, as everyone will know what to do on the day.
5. Visualise the ad before you start filming
It's a good idea to browse through Instagram or TikTok to see some examples of the type of ad that you would like to shoot. In this case, we researched matcha latte reels under the hashtag #matchalatte or #matcharecipe and found a few examples of what we wanted to emulate. That made planning a much easier, straightforward process as we had some inspiration to lean on.
6. Bring a hard copy of the shot list
You may think, 'It's a 20-second ad, how hard can it be to remember what to shoot?' But having a hard copy of the shot list or pre-production sheet to take you through the ad, shot by shot, is a life saver. Not only does it help calm any jitters, it saves time, keeps everyone organised, and helps to ensure that you've gotten everything that you planned for. Nothing is worse than getting home, sitting down to edit, and realising that you forgot to shoot something.
As video content becomes evermore important and relevant on social media, we also need to make sure our ads keep up with changing trends and preferences. If your business needs help with content marketing, PPC ads, or social media strategy, please feel free to contact us to see how we could help you.