Spotlight on Kotoko: The Gallant Globetrotter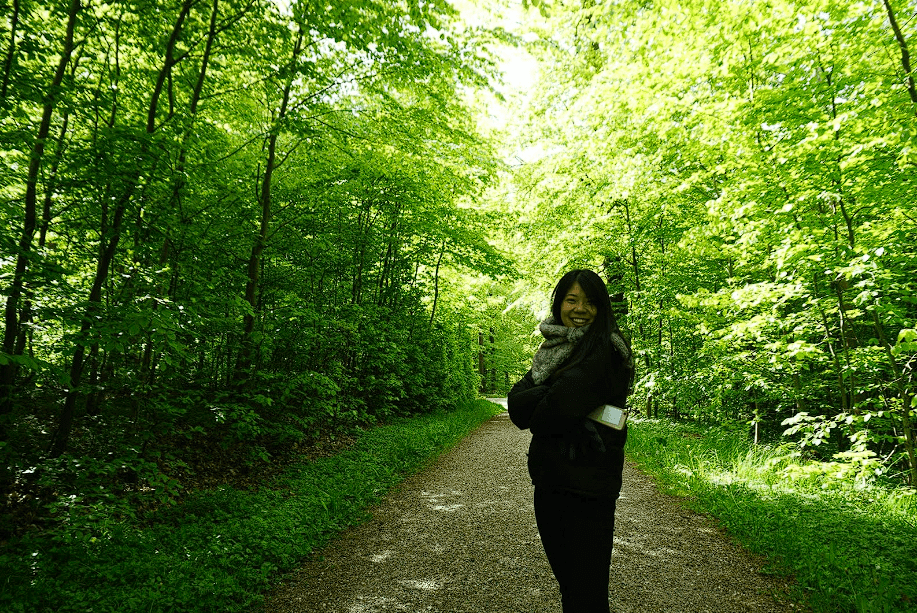 Kotoko is TAMLO's content and ad planner, and the youngest member of the TAMLO family. Fresh from university, Kotoko joined TAMLO's Tokyo team and is cutting her teeth on all things digital marketing.
'I mainly take care of content planning for social media which includes writing copy and creating imagery,' she explains 'but I also get involved in anything from the creative direction of ads to ad targeting, optimisation and reporting.'
Leaving on a jet plane
Originally hailing from Yokohama, Kotoko speaks both her native Japanese and English - a skill she honed while travelling overseas.
'I have a big interest in travelling', says Kotoko, explaining that she first visited Singapore with friends but then travelled solo across Europe, checking Denmark, Germany, Belgium, Italy and the Czech Republic off her list. 'It was my first time travelling by myself.'
This is no mean feat when you first consider that Kotoko would have been a teenager with only school-level knowledge of English. Secondly, there's the fact that she's something of an anomaly.
Unlike in the West, travelling abroad is neither common nor popular in Japan. Pre-pandemic, only 10% of the population travelled outside of the country (compared to the UK's 64%) and only 20% of Japanese own a passport. But Kotoko is firmly rooted in that 10%.
The Danish connection
Her passion for learning about other cultures is palpable. She fizzes with enthusiasm when she talks about her time abroad, particularly at mention of Denmark - a country for which she clearly has a soft spot.
'Even though it was February', she gushes, 'and it was really cold and dark - I loved it! Everyone was so kind!'
In fact, 'hygge' made such an impression on Kotoko, that the following year she returned to study in Denmark, learning Danish and improving her English at the same time.
Her advice for those scared of speaking in a foreign language?: To remember that, often, we'll never see the person we're communicating with again.
'I always felt so embarrassed', says Kotoko. 'It was like I was a child! But I realised it doesn't matter. And once I understood this, I gradually stopped being scared of talking in English. My confidence really grew!'
Finding her tribe
Her fervent interest in other cultures and travel is what attracted Kotoko to TAMLO in the first place. She explains, 'What I like about TAMLO is their vision to connect the world. I love that! It's what I've always wanted to do. I think TAMLO takes care to respect and learn about other cultures. This is why it's a good fit for me.'
However, digital marketing wasn't something Kotoko had originally considered as a career. 'I didn't really know what I wanted to do after university, other than travel!' Kotoko recounts, 'but I think marketing is such an important and useful skill that can be applied to anything and everything. So I wanted to learn.'
One year in, Kotoko realises that not only is she learning a great deal, but that she's chosen a good environment in which to do so. She explains: 'Even though I didn't have any experience, TAMLO created a position for me. It was challenging because I didn't have the expertise, but they always trusted me. I noticed how, throughout my first year, they always listened to my opinions and I really appreciated that. I feel I've been given a great opportunity and I'm growing a lot.'