Spotlight on Nina (After the Studio Lights)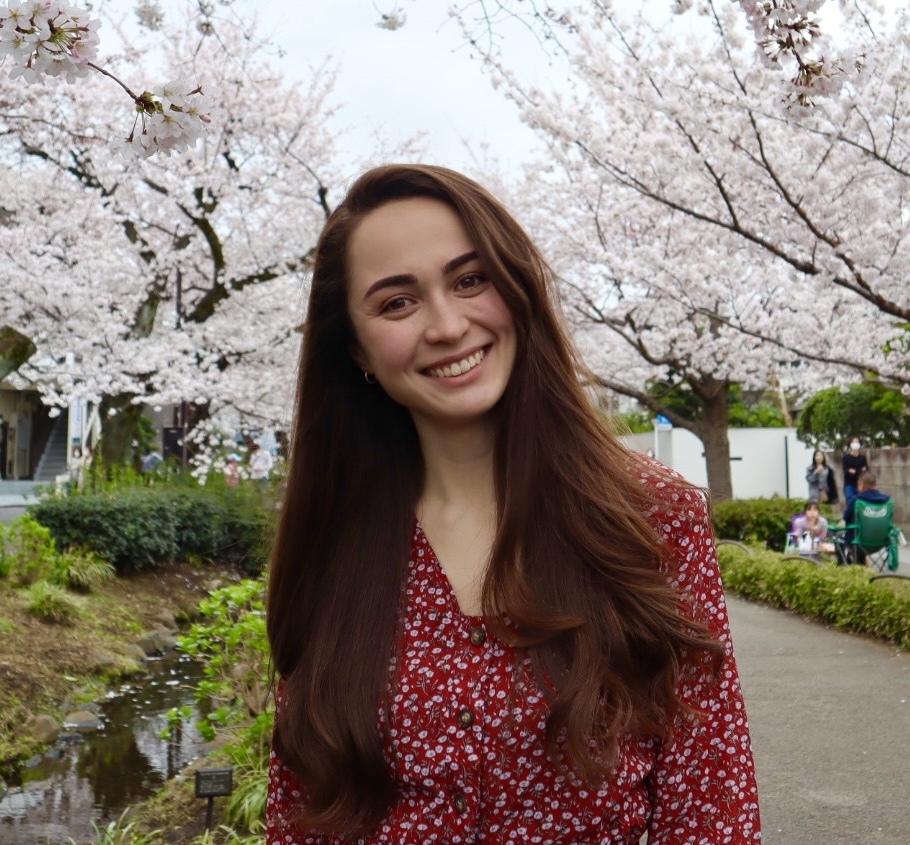 As a TAMLO account manager, Nina Fujii keeps client communications running smoothly. And as a bilingual Japanese native, she helps with translation across the board.
A taste of tinseltown
Nina is an adept account manager but her path to digital marketing wasn't conventional. She comes to TAMLO by way of Hollywood. Ok. Maybe not Hollywood, but the LA acting scene at least.
'Yeah I was an actor for a little bit,' says Nina nonchalantly. 'It was nothing major - a lot of commercials and independent films.'
Acting was always the original plan - she studied drama at university. However, things took a different turn when, during her time in LA, she met a well-known TV personality.
'She and her husband were looking for assistance and they asked if I wanted to come and work for them. So I did! I became her assistant. And I never went back to acting because I learned that I like helping behind the scenes more than working in front of them. I like coordinating!'
After a while, the production and marketing team wanted Nina's assistance too. It was her first foray into marketing but she never looked back. She went on to market a well-known LA restaurant chain, stating, 'that's when I realised, okay, I like this and I do well at this!'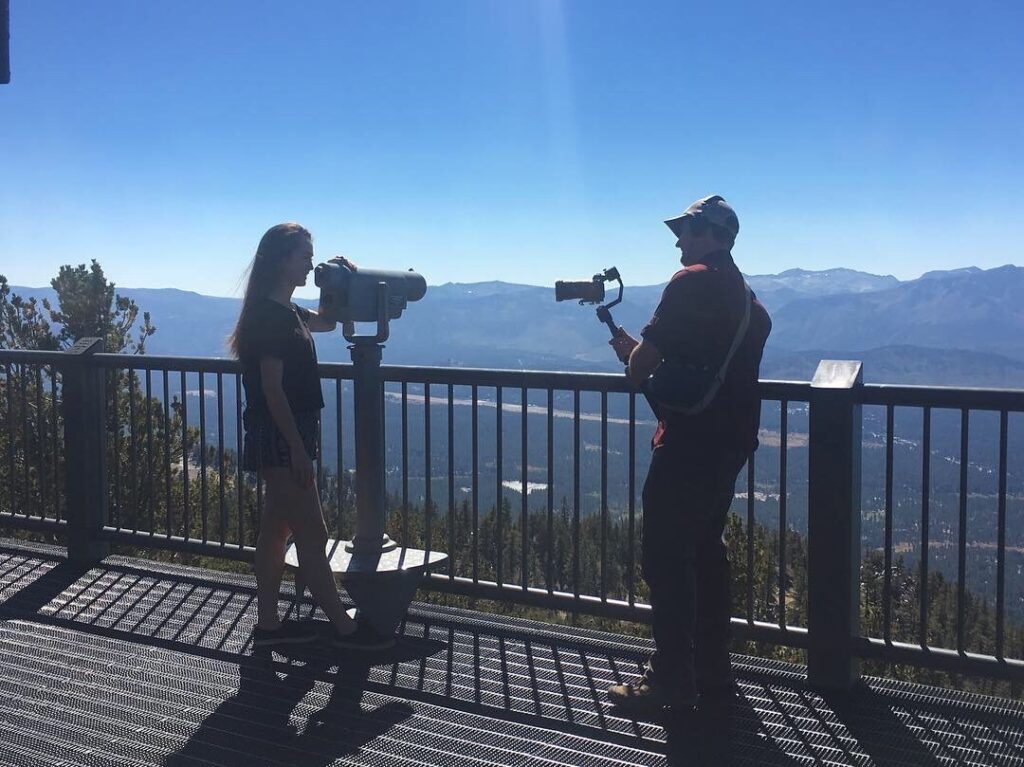 City of Angels to the city of more annual leave
Fast forward to 2023 and we find Nina happily at TAMLO in London in what she describes as 'a very supportive and positive working environment.'
'Everyone's very enthusiastic about their work,' she says of the TAMLO London staff, 'and they're respectful towards each other - it's always more of a collaborative thing rather than people doing individual stuff.'
Having up until now only experienced the working world Stateside, Nina's noticed some fundamental differences in work culture between Europe, the US and Japan.
'Europeans and the British prioritise their personal life - their personal happiness - over their job I think. It's probably why there's more paid holidays here than in the US!'
According to Nina, this is especially true of TAMLO London.
'They're amazing. If there's a crisis, it's always like, "It's okay. We're gonna figure this out. It's nobody's fault. It's not a big deal." It helps you feel very calm and clear-headed.'
For Nina, the best thing about working for TAMLO is the people: 'Sure, the work can sometimes be stressful,' she says, 'but the people are great. It's just such a supportive team and everyone has each other's back.'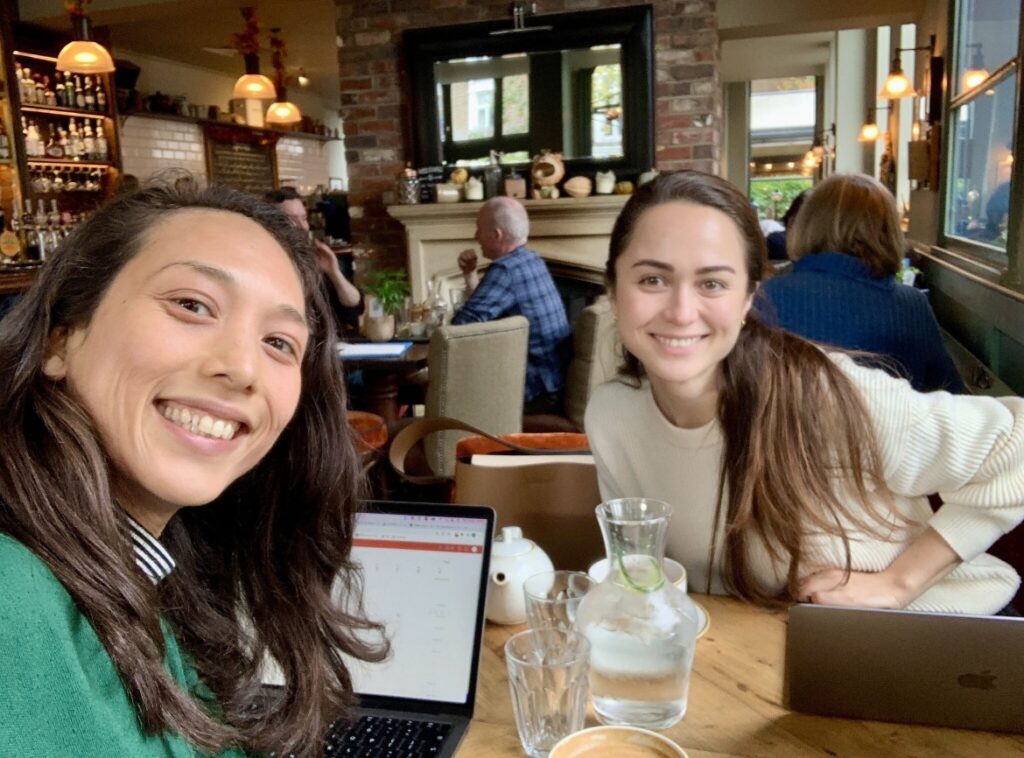 On speaking Japanese and English
Like much of the TAMLO workforce, Nina's background is one of intrigue. Though she could easily pass for a cast-member of an American Netflix show - such is her unwavering Calfornian accent - Nina is Japanese.
Japanese is her first language and in many ways (minus, perhaps, having an American mother and Japanese father) she has had the quintessential Japanese upbringing.
Unlike most children born to parents of different nationalities and living in a non-English-speaking country, Nina didn't attend an international school.
'I went to a Japanese school (in Tokyo) up until college - then I moved to LA. My dad really wanted me to learn kanji and he knew that wouldn't happen if I went to an international school. He wanted me to learn Japanese first and he thought English would come naturally because I always spoke to my mum in English.'
However, despite having a native English-speaking mother, Nina confesses that her English skills are a fairly recent acquisition (in the last 10 years).
'I actually didn't speak much English when I moved to LA,' confesses Nina. 'It was very broken English, I couldn't make sentences. I would make really bad mistakes - guess my mum never corrected me! I remember I'd have a hard time having a conversation with someone - I'd constantly have to stop them and ask them to slow down. It took like five years for it to kind of click and me be ok with it!'
Like many bilinguals, Nina is overly modest about her language skills. She insists there are still mistakes in her English - though none present themselves in this interview.
Now, able to put both languages to good use on a daily basis, Nina's excited to have found TAMLO.
'I think we're one of the only Japanese-English content marketing agencies! It's a niche business. But it's needed because our clients need a lot of help with translating and localisation and we can provide that because we know both languages and both cultures.'